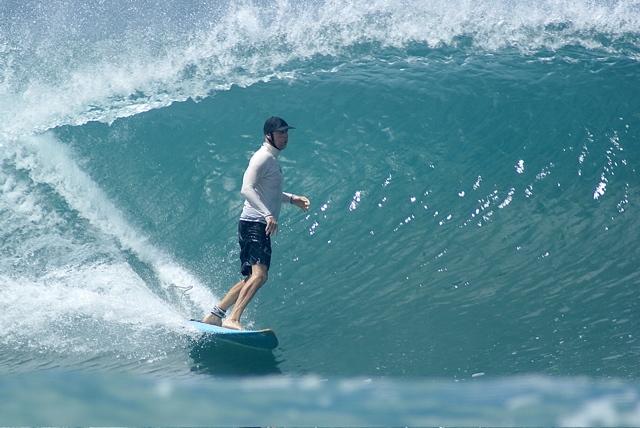 TROPICAL ADVENTURE IN PARADISE!! Let the biggest decision of your day be whether to have fish or lobster for dinner.......
VERY PRIVATE COMPOUND, PERHAPS THE MOST GRACEFUL HOME ALONG NICARAGUA'S PRISTINE EMERALD COAST. Simple elegance, including original art work and antiques from Nicaraguas' early colonial days. This ENCHANTING home could be the backdrop to your perfect Nicaraguan beach adventure.

ENCANTOS is located on the beachfront, a stones throw from the COLORADOS surf break. Bespoke 10ft high bi-folds sweep back allowing the cooling trade winds to flow through this stunning yet simple five bedroom, five bathroom beach house. Built of the HIGHEST QUALITY organic native materials. Furniture and finish throughout include original works of art, antiques, custom teak terrace seating and sumptuously comfortable imported Belgian bedding. Encantos has a 25ft x 10ft beachfront swimming pool.


The accommodation at 'Encantos' is split between the three bedroom main house and a detached two bedroom casita. The main house is distributed over two floors with the living/dining area, and two bedrooms on the ground floor and the master suite upstairs. The master suite has a king size bed and the two ensuite secondary bedrooms each have a pair of twin beds. Architectural features of this home include extensive use of highest quality hardwood bi-fold doors. The master suite boasts a pair of bi-folds that open up to the most incredible Pacific Ocean views. On the ground floor there are four sets of bi-folds which allow the cooling Papagayo breeze to flow right through the ample living spaces of the home; keeping you fresh on the hottest of days. Adjoining the living/dining area is an expansive beach terrace with three distinct seating areas. ENCANTOS, offers a wide variety of activities. SURF, GOLF, HIKE, HORSEBACK RIDE, EXPLORE the treasures of Nicaragua... or how about doing nothing and enjoy some much deserved HAMMOCK TIME.

Located in the exclusive gated community of HACIENDA IGUANA BEACH & GOLF RESORT on the Nicaraguan Riviera, this contemporary Spanish style home features 5 bedroom, 5 bathrooms, and private POOL on THE SAND.
Go ahead, make your TROPICAL DREAM a reality!
---
Rates: $450/daily or $2,898/ Weekly (Dry Season)
$495/Daily Peak Season (May-Sept and Major Holidays)
For Further Information Please Call:
In Nicaragua, contact James Hearn on site Manager at (505) 8696 0013